We are a growing international team of experts on human mind and relationships. We are submariners of the subconscious, monster whisperers, inner kindergarten teachers, hero guides and occasionally ghost-busters.
We see people as parts of their human systems, and we treat emotional problems as primarily systemic, rather than individual. This means emotional patterns and beliefs are created, usually in childhood, to balance family weaknesses or to connect to difficult family members. Most people don't realize where their emotional patterns come from or how to change them.
Individual, behavior oriented approach is rarely helpful if unconscious relationship bonds are not addressed.
Our method includes elements of old Hawaiian traditions, NLP, hypnotherapy and psychodrama, combined with our own research and creativity.
Our founder: Martyn Carruthers (1950-2020)
Martyn grew up in Wales, UK, and lived in Canada, Hawaii, Poland and Croatia. From growing up in underprivileged circumstances, his inquisitive mind and great enthusiasm for learning took him from nuclear physics to accelerated learning methods and NLP to old Hawaiian traditions to developing profound coaching methods and teaching all over the world. Martyn, unfortunately, passed away in Sep 2020. He left a wonderful heritage his students are proud to continue and build upon.
Some of our team:
Kosjenka Muk
I started to explore psychology and my own inner world at age of 15. After graduating in social pedagogy, I searched for more, which brought me to ISC training which I completed in 2003. In 2008, I joined Martyn as the international coach trainer. Since Martyn's death, I'm continuing and expanding our work. Besides teaching experience in 10 countries and coaching experience with clients from over 20 countries, I'm the author of the book "Emotional Maturity in Everyday Life" and related series of workbooks. I wrote many articles which you can read here. My specialties are self-esteem and partnership issues. Contact me at: iscmentoring.eu@gmail.com. 
Leon Deith
After selling my business in 2006, I started to get more focused on my love of yoga and meditation. This led to an interest in self development and in 2008 my first ISC workshop with Martyn and Kosjenka.
I remember being blown away by how easy it seemed that subconscious beliefs and emotional self sabotage could be seen and cleared.
Since then Integrative Systemic Coaching has been an integral part of the coaching I offer my clients, at my yoga centre in Reigate Surrey (UK) and also at the Macmillan's cancer centre. This practice continues to prove invaluable.
leondeith@aol.com
+44 7808 060232 + Whatsapp
Skype: leon.deith
www.yogaananda.co.uk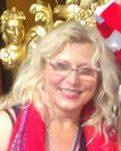 Bredy Tudina
I help men and women above 30 who:
* feel stuck and unable to let go of past relationships and experiences
* feel they're constantly going in circles
* doubt themselves and feel they don't have the initial spark to be who they want to be,
To move on and show up in the world for whatever they want to do next.
I am an International Personal Coach, Meditation and Human Potential Facilitator, Founder and President of Center Premin, with more than 30 years of experience working in international organizations, private schools, NGO & corporate sectors and almost 30 years of focus on discovering inner worlds and potential. Contact me at: bredy.tudina@gmail.com or through contact form at www.centerpremin.com.
Specialties: Personal Growth, Trauma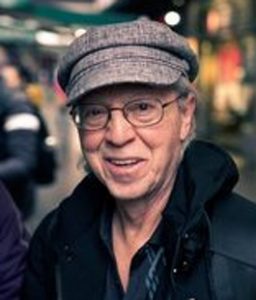 Simon Stella
How about a teacher who specializes in unlearning? I am always ready to meet you exactly where you are in your life journey at this moment. I can probably assist you to silence your inner critic long enough to expose your life direction. I am the best listener you will most surely meet. Please reach out to me and let's find out what we can improve together! My email: simonste@gmail.com.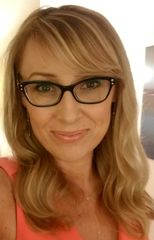 Magdalena Stabiszewska
Since my youngest years I was drawn to psychology and inner growth. I have master degree in Sociology, yet I knew something was always missing. When in 2003 I attended my first workshop with Martyn I felt like I found my missing puzzle. Since then I have poured all my passion into helping others and finding best ways to do it. I also use Completion Process, Theta Healing and Parts Work (IFS) to work with my clients. I am dedicated to help others heal their inner core traumas that prevent them from living empowered and fulfilled lives. My goal is to truly connect others with their inner children and gently heal their emotional wounds with compassion and understanding. Being deeply attuned to the emotions of other gives me a great tool to uncover and integrate their hidden shadows and limiting patterns. I live in Chicago, USA.
Contact: mstabisz@gmail.com
Bożena Kuchta

For a very long time I felt the need to know the reasons of people's reactions and behaviors in different situations. For example, why some people panic or become aggressive in certain situations, while other people in the same situation are unmoved and calm.


I have always felt that I want to work and help people to make their lives better and easier. 
That is why I decided to learn the Integrative System Coaching (ISC) method which I really love because it has comprehensive approach to people's emotional life.


Now I'm an ISC Coach and I like to think about it as "Soul Coach", because working in this method touches soul in a deep way.
If you want to work with me on your emotions, I invite you to contact me via e-mail:
b.kuchta@interia.pl
, I work in Polish and English.